We needed a "trial run" for the new trailer before we spent a week sleeping in it, so we reserved a couple nights at Palisade State Park and took it down. It was EXTREMELY windy, but we had a good time. Even better, everything worked. It was a full hook-up spot, which means we didn't have to rely on tanks to get by, but that was OK, since we had plenty of other things to worry about.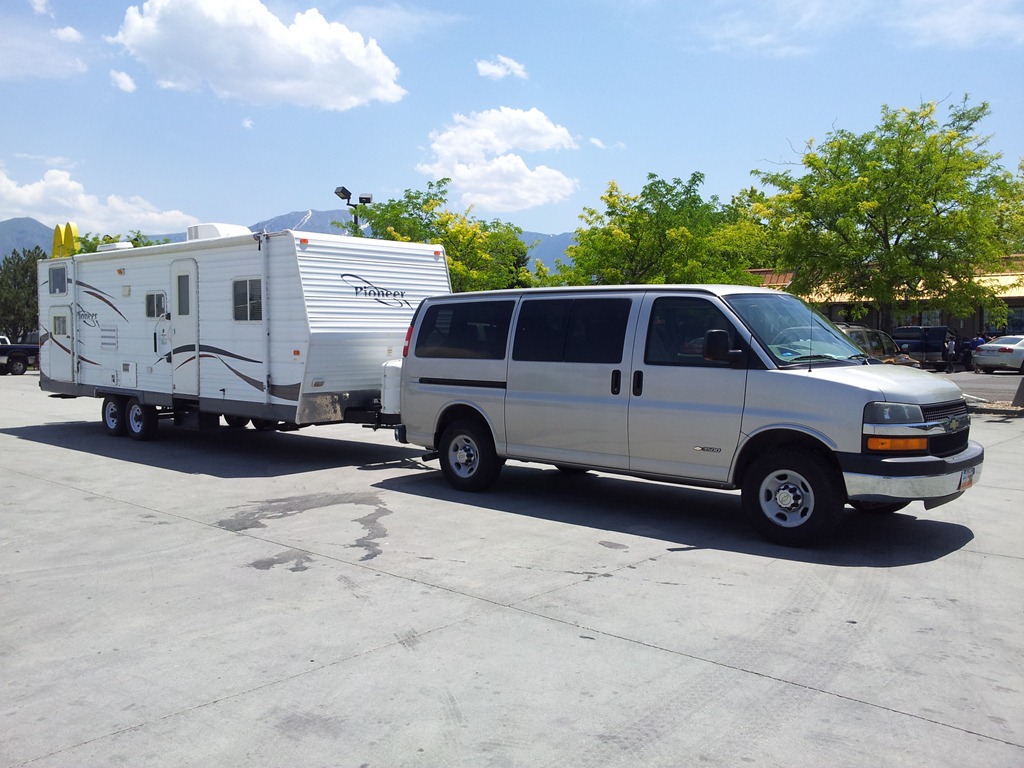 We had to stop a couple times for potty breaks, and to check the trailer to make sure everything was happy (it was, thankfully), so I snapped a photo for posterity.
It pulled great, except on the nasty concrete portions of I-15 where (I assume) the divisions on the slabs create a nasty "surging" sensation. It's not engine surging, it's... something else. We made it though, without incident.
We chose Palisade because it was fairly close and didn't involve Parley's canyon. I didn't want to dive straight into that mess, it's a long windy road on the home side, and a short steep dropoff on the far side. I wanted to be confident of the towing situation before I tackled that. Maybe next time.